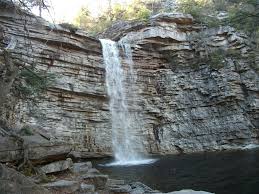 Feature films, television series, and pilots are venturing out to explore New York State like never before, with location shoots including one in Minnewaska State Park that involved "a major scene with some of our lead actors appearing to jump off a 60-foot waterfall into a pool below," said Antoine Douaihy, Executive Producer of the Amazon pilot Panic. "Obviously, that's not a location you'd find in the five boroughs." Panic, based on a YA novel by Lauren Oliver, is one of at least three recent pilots, including Mrs. Fletcher (HBO) and The Code (CBS), that spent most of their location days beyond the five boroughs of New York City – and also added to a total growth in NYS production spending and hires in the first three quarters of 2018. [...]
And with shoots heading up to Ulster County or out to the tip of Long Island, spending by pilots shooting outside of New York City jumped by more than $10 million, to $16.6 million. On Panic, for example, the production hired locally— more than 75 young adults—to work as extras for four nights while shooting in places like Minnewaska State Park, Sparkill, New Paltz, and Verplanck. The Panic waterfall shoot was plot-related; the novel revolves around a group of graduating high school seniors who compete in a dangerous game for prize money and the chance to escape their small town.
To learn more access this link.